It's Time to Upgrade Your Online Business!
You have a wonderful website, but are you missing something?
Funnel2go - One tool, many solutions for your internet business!
read more
What Can You do With Funnel2go?
Contact Form
Every website needs a quality and secure contact form.

In our funneltogo app, you can easily create it with just a few clicks.

Sketch the contact form you need on your page.
Use the so-called drag and drop option.
Once you have a sketched draft, simply drag from right to left the boxes you need.
There is no limit to the number of fields.

check the example
Newsletter Subscription Form
Email marketing will continue to be one of the best and cheapest forms of marketing for your business. Unfortunately, most entrepreneurs neglect email marketing.
Let's look at what's going on in traditional marketing. The company decides on a specific budget and starts advertising to bring as many customers as possible to its website.
Here the purposes may be different. We can build a brand, or we may want to sell as much as possible.
We invested a great deal of money and what's happens?
Most visitors to our website leave without any action.

check the example
Email Marketing
When we decide to mass inform our subscribers via emails, the cost can be pretty high.
Most providers have fixed monthly fees.
The price usually depends on the number entered in our list.
Costs can rise quickly to a couple of hundred dollars a year.
There are no such additional expenses in our Funneltogo application because you send emails via your email account.

check the example
Automatic Sending of E-mails
Only a small number of customers immediately opt for our offer. Therefore, it makes sense to send emails from time to time to all subscribers to remind them of our offer.
The client is interested in our offer, but he does not need the product/service or is indecisive at a given moment. Maybe he does not fully understand our services and needs additional information.
Manually sending further emails to our customers can be pretty time-consuming and also confusing.

check the example
Sales Module With Cart
To make sales on your website run as smoothly as possible, we have added a sales module with a shopping cart in the Funneltogo application.
It comes in handy when you want to sell a product or service on your website without installing oversized online store systems.
Set the number of modules you need in the work environment—the number is not limited.
You can embed the complete store you have done on your website with a few clicks.

check the example
Make Yourself a Sales Funnel
Making a sales funnel is usually very demanding in terms of programming.
The problem is that many elements change during the sales process, and we have to fix things.
This issue is a golden cave for programmers but an expensive nightmare for entrepreneurs.

Upgrade your online business.
In the funneltogo application, any entrepreneur without programming knowledge can make their own sales funnel easily and quickly.

check the example
AB Testing - Split Testing
When we're testing new products, how do we know if the copy is effective?

We make use of A/B testing.
This testing allows us to try out two or more versions of a page—one version with our current copy and other versions with our new copy.
By running multiple tests, we can determine which is more effective.
We also use split testing to test various ads or landing pages.

check the example
Use the iFrame Option
The IFrame feature is one of our Funneltogo application's most important features.

It's a generated code that, when embedded into your website, displays whatever you have created in the Funneltogo app.

It's a simple but powerful tool that lets you edit projects directly in Funneltogo app, without interfering with your current website.

check the example
Payment Options for Your Customers
If you sell anything on the website, you currently have three payment options in our application, which are the most common.

1. Payment to a bank account.
2. Cash on delivery
3. PayPal system

check the example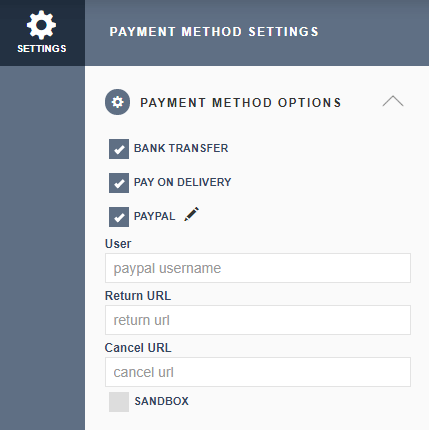 Multilanguage Offer
We started the funneltogo app as a multilingual platform.

For now, the functionality of the complete platform is in English, Italian and Slovenian.

However, the platform is designed so that we can add any world language in practically an hour or two.


check the example
Price List
One (1) sales funnel means that you have all of the above solutions on one website.
Ten (10) sales funnels means you have all the above solutions on 10 different websites.
All prices are on an annual basis. 22% VAT is charged in the EU only.
Be well d.o.o., Kazarje 10, 6230 Postojna, Slovenija - Europe
info@funneltogo.com
00386 40 140 282
00386 70 784 259
@funneltogo
you have a question?
Email us. We will respond shortly.